We are proud to offer a luxury transportation service in Seattle, WA, that includes a stunning fleet of limousines to the citizens of Seattle. We offer many different sizes and models, from stretch limos like the classic Lincoln Town Car Stretch Seattle Limo with all the modern amenities to a beautiful ivory Chrysler 300 and our new Lincoln MKT Stretch Seattle Limo. In addition to our fleet of regular limos, we also provide a Seattle town car service renowned for having plenty of top-of-the-line SUV limousines options. With our black Cadillac Escalade ESV Seattle limo, Our pearl white Hummer H2 Seattle Limo, and our white Cadillac Escalade ESV Seattle limo. No matter which of these vehicles works best for your next outing, you will be thrilled with the experience of riding in one of our limousines with a top-of-the-line chauffeur to make sure you have the most enjoyable trip possible. Plus, we have the best rates in the Seatlle transportation services market. A top car service at a great price sounds tempting, right? Well, to make your decision easier, you also should know that our professional drivers have a lot of experience in Seattle limousine service and will meet all your needs. Our Seattle Limo Service is the best limo service in the city, and it's time for you to test it. No matter the event or occasion, we have the perfect Seattle limousine in our fleet that meets your needs.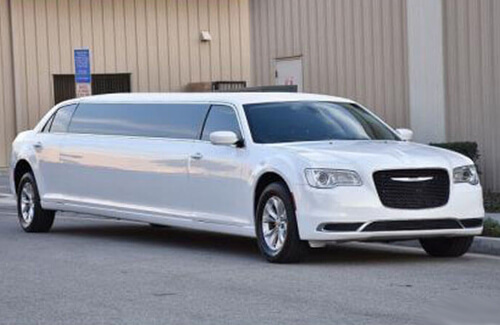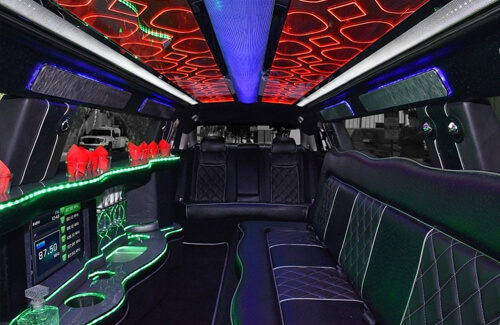 Insuring Your Satisfaction
---
We work hard and go to great lengths to make sure your upcoming trip regardless of the occasion. Our Seattle Limo Service team of mechanics makes sure your town car is completely ready for your trip. After our mechanics go over the vehicle and make any preemptive fixes ensure your journey will have the highest standards. After that, our team of detailers make sure your experience with the vehicle you chose will be pristine. We look forward to earning your trust and offer you the best limousine rental service in the greater Seattle area. Don't be fooled by for fly by night companies looking to make a quick buck off you with a small fleet at slightly cheaper prices and arrive in an old and totally outdated vehicle that is in terrible condition and a driver that can not come close to the level of care of our professional and courteous drivers. By taking care of all these details, we hope our Seattle town cars will give you the great experience you deserve for your special event. Our Seatlle limousine service and town car service will definitely leave their marks on your special occasion.
The Best limo service and Fleet Of Limousines In The Seattle Area
---
We are always completely devoted to providing you with first-class luxury transportation service. Given your planned event or occasion, we will be happy to customize your Seattle Limo Service to match your journey with the utmost professionalism, dependability, and the ultimate courtesy characteristic of the best limo service Seattle. When you are dealing with us, know that our clients always go first, and we will work with you in any way that we can to offer you a great service. Our team of booking specialists will walk you through our simple booking limousine service Seattle system and will also be happy to provide you with a free quote for your upcoming limo outing.
What's The Advantage Of Renting SUV Limos?
---
First and foremost is SUV limousines are very popular luxury town cars currently. It's a great compromise between classic limos and renting a party bus. With the SUV limo service Seattle like our Escalade limo service Seattle options or our Hummer H2 limo service Seattle you get a bit more room, especially headroom, compared to car-based limousines. They are definitely helpful when everyone is dressed up, as it is much easier to get in and out of in your dress.
Would Limousines or SUV Limos Be Better For Us?
---
This is a question that can only be answered by you, possibly with the help of our booking specialists. In most cases, it comes down to personal preference as both type of limos are wonderful for your upcoming outing. However, there are some times when one would be more appropriate for the occasion in a number of ways. For example, if you require our limousine service for a sober occasion, you may not want to arrive in the H2 Hummer stretch a Cadillac, Chrysler, or Lincoln might be more appropriate. If your group has tall members, we may suggest using an SUV in order to make sure that they will be comfortable thanks to all the extra headroom afforded by an SUV and ease of getting in and out. No second thoughts; we're the town car service you need! No matter the limo that suits you the best, our limo services make it gracefully happen.
Occasions for using our limo service Seattle, WA
---
Typically our limo services have no specific event to cover, from corporate transportation and airport transportation to weddings and bachelor parties. We offer Seatlle limousine services for any event you are planning to have. However, a special occasion tends to be one of the popular reasons for our clients to rent our first-class limousine service. Weddings are such a huge event in people's lives that no one looks for less than the best limo transportation service. That's why we're here, to be the right option you deserve to have for your wedding transportation. The one thing you need to do, now that you have found us, is call us, and we will guide you through the entire process of booking so that you can pick the best limo that tick all the boxes for your wedding day. And if you don't only want to have the usual ceremony and reception, why don't you adventure yourself and hire our party buses? They are perfect for an after-wedding that no one will ever forget.
A fast and comfortable ride from the Seatac Airport to your hotel is exactly what our airport limo will give you. If this is the first time you come to Seattle, WA, why shouldn't you have a luxurious arrival? Plus, you won't be clueless at the airport, not knowing where to find a car service. Our Seattle Airport Limo will be waiting for you even before you land in the city. The Seattle Airport transfer service is also highly recommended for business people that come to the city and need to deal with a tight schedule.
A Limo Service in Seattle also makes sense for corporate transportation if you are willing to transport a small group and give them a good impression from beginning to end. Our car service offers elegant features that will make feel your team or business partners like they are in a presidential suite.In case your colleagues or business associates arrive at the Seattle Airport, our Seattle Airport Limo will pick them up and drive them to their final destination. All our transportation services are high-quality because we always highlight first-class customer service by offering professional service. All our transportation services are high-quality because we always highlight the customer experience by offering a professional service. We are positive that our limo rental service will meet all your requirements
What Sets Your Seattle limousine service Apart?
---
We are constantly maintaining our limos to make sure they are just fresh and super clean as they were on their first trip. Between our detailers cleaning the interior and exterior of the limousine with great care but our mechanics do the same to make sure the limo, and it's amenities are in working order. By booking our Seattle Limo Service, you will receive first-class customer service because here we have an excellent staff that will stablish constant communication with you to ensure your satisfaction. In addition, a limo rental can't be called good without a professional chauffeur. Hence, we hire only experienced drivers to offer you a professional service. We can safely say we have the best SUV limos as well as a number of classic Seattle limo options that you can rent for a fair price because we have competitive rates. Call us, so our live agents can guide you and help you book our Seattle Limo Service even on short notice.