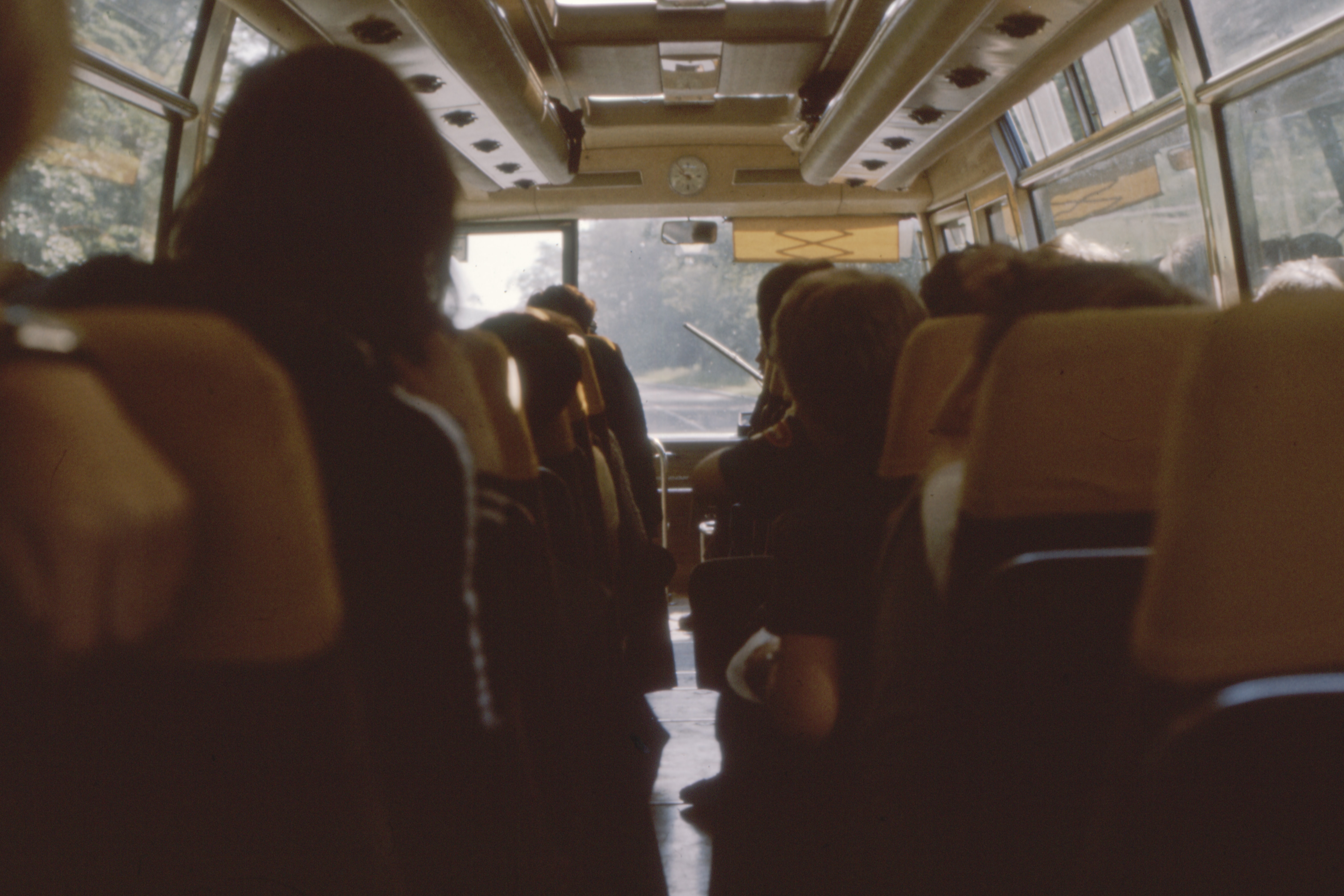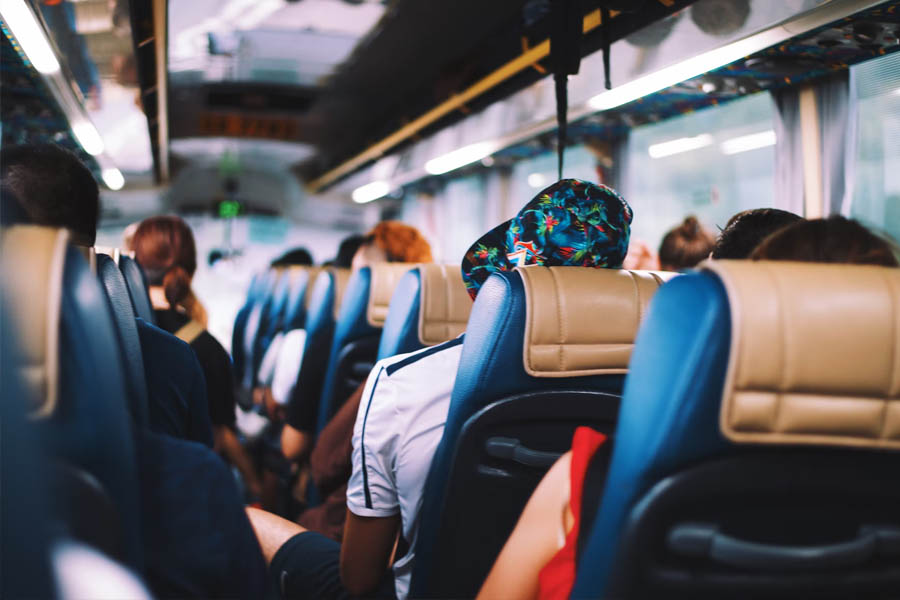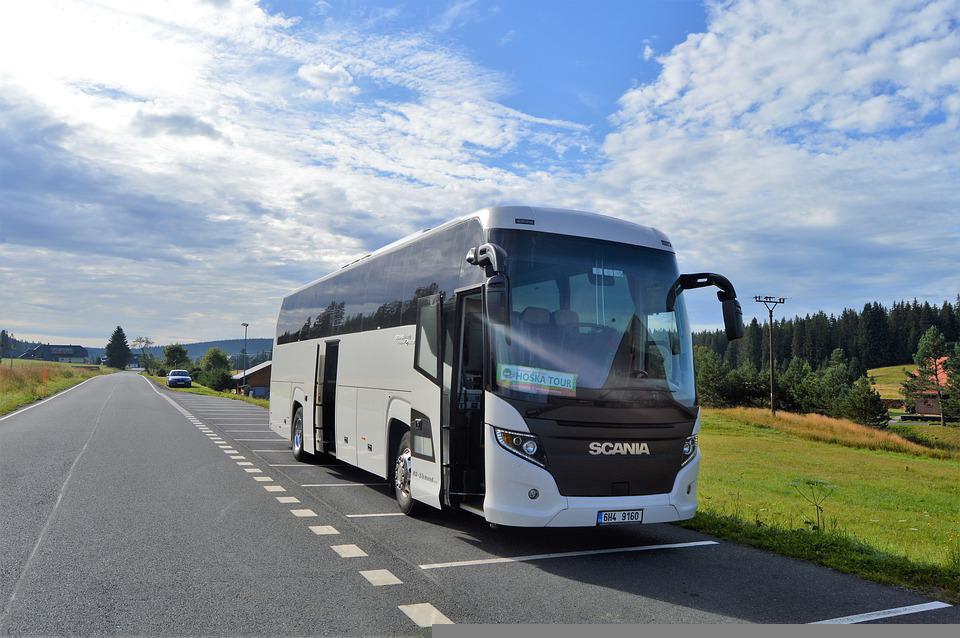 With so many wonderful places to go and places to see in the Seattle area and all around the State of Washington charter buses are one of the best ways to transport large groups long distances (even short ones) in amazing comfort. That's why our Seattle charter bus rental is an excellent choice for your next trip. What do you want to visit in Seattle, Washington? Just name it, and we'll take you there. The Emerald City, the Pike Place Market, the Pacific Science Center, the Museum of Pop Culture, the Chihuly Garden and Glass, Space Needle, and Kerry Park are good options for starting your Seattle trip with us. Though you have more vehicle options for your group trips, a coach bus will perfectly meet your group's expectations and even exceed them. Our shuttle services offer reliable transportation that will help you save time for visiting more places in Seattle, Washington. A designated driver will drive you fast and safely to all attractions you want to see. Plus, every passenger has their own seat and personal amenities to make their trip more enjoyable, along with group amenities to keep everyone happy during your journey. They aren't as flashy as, sayLimos or party buses, but they have extra seats because they are specially designed for group transportation. In addition, they will get you where you and all your guests need to be in complete comfort and for any occasion you need it. Not only think about our Seattle charter bus rental as a tour bus, but they can be your corporate events, airport transfers, school trips, wedding party, and sporting events' ideal transportation.
Feel free to look at our other vehicles as well, though, if the occasion allows for it, our party buses are also extremely comfortable and jam packed with modern limousine style amenities. Our Seattle charter buses have plenty of amenities as well, and we are always upgrading our fleet to make sure we can offer you the best experience possible. A charter bus can also be referred to as a shuttle bus or coach bus, they are the same thing to clear up any confusion. Anyone may have and they come in all different sizes from down to small charter sedans, vans, and SUVs, up to our biggest charter bus with plenty of different options in between for just about any sized group. Huge groups may need two charter buses because a coach bus rental could give them the exact space or less than what they need.
Travel Long Distances In Comfort
---
While all of our fleet vehicles are incredibly comfortable, the captain chair style seating of one of our coach buses always for even more comfort on long trips. You have the ability to make adjustments to your comfort level rather than bench seating that, while plus, can be a bit much for hours of driving. You probably wouldn't want to fall asleep during your trip unless you are in a charter bus with a seat you can recline to get comfortable. Hence, we know you will love the comfort our Seattle charter buses' premium amenities will provide you. Each Seattle charter bus from our fleet has luggage bays, reclining seats, air conditioning, wifi system so you stay connected, and power outlets. Every Seattle bus we have in our fleet is different, but they are all designed to make every passenger happy. They are the best way of traveling throughout Seattle, WA!
The Seattle Area's Best Charter Bus Company
---
Being able to take care of all of your transportation needs only makes us better across the board. Our professional chauffeurs have experience driving all of our vehicles, and doing so for all the different events and occasions you book your trip through us for has helped our chauffeurs to know how much interaction you and your group will want, this gives us an advantage in knowing how we can make your trip in one of our coaches or shuttles the ideal experience you want when you book. Soon you will find that any of our chauffeurs is the best driver you have had in all your group transportation moments. They will safely transport your group and provide the ideal trip using our Seattle charter bus service. Let us amaze you with our top-notch Seattle charter bus service!
Our Shuttles Offer Storage Space
---
As one would expect, the bigger the charter bus, the more storage room available. But even our smallest buses have overhead storage for our passengers, in larger charter buses, there is also a ton of space under for more than a carry-on. Some have tons of room, so you can transport everything you need to between the compartments accessible outside the vehicle and the overhead carry-on luggage, very much like a plane. If you will have a lot to transport along with people, make sure you let your booking team know so we can get you the best option of a coach bus in Seattle.
What Occasions Are Charters Good For?
---
The possibilities are pretty much endless, if you need to transport a bunch of people, it's a great occasion to book one of our coaches. Some examples are wedding transportation, corporate retreats or any corporate event, airport drop offs and pick ups, and sporting events, be it fans going to a game or sports teams that need to travel. No matter what you need our Seattle charter buses for, we have you covered for every single trip for every occasion.
The big day has no space for mistakes or last-minute changes. Make it perfect with our wedding day transportation end-to-end solution. You can rest assured about how to drive all your guests from the ceremony to the reception because our wedding shuttle service will pick them up and drop them off on time and exactly where you tell us to. If you are already stressed out trying to figure out all details your wedding party needs to be amazing as you dreamed of, now you have one less worry. As a suggestion for making your wedding day even more fabulous: hire our party bus rental! All your loved ones and one private party inside an equipped bus with lights, a great music system, and enough room for dancing.
The most efficient way of transporting your crew to meetings and conventions in Seattle, WA, is by picking our Seattle charter bus service. Corporate transportation logistics are challenging even for smaller groups. Now you that are planning to bring all your team to the convention in Seattle, Washington, you could feel overwhelmed after checking all requirements you need to make it happen. No need to worry anymore. We got your back. Our Seattle charter bus rentals are the perfect solution for you. Charter a bus and see how you and your time have a smooth trip.
Willing to see the next Seattle Seahawks' big game? Come with your gang! No one has to be left out because our Seattle charter buses have plenty of space for all. Our Seattle charter bus is the ideal choice, even for small groups, because of the comfort they offer and room flexibility, unlike minibus rentals. We will take you to the Memorial Stadium or Safeco Field safely and on time, so you will catch everything in the game. Sports team can also use our Seattle charter bus service to transport them to any stadium in Seattle, WA. We are sure our Seattle charter buses' premium amenities will be helpful to them before the game and after it's over.
Another example where you can book our Seattle charter buses is when you have to plan school trips to Seattle, Washington. A coach bus rental is much better than a school bus rental because the kids will have comfortable reclining seats onboard. After a long trip, some of them will definitely prefer to sleep while returning back home. School buses aren't the answer to your requirements. Think about what is best for your students; think about our Seattle charter bus service.
Our Seattle charter bus service is perfect for air transfers too! If you come with a big group and don't know how to take everyone from the Sea-Tac airport to your final destination safely, here we have what you are looking for. A designated driver will be waiting before you arrive at the Seattle-Tacoma International Airport. Our Seattle charter buses are a safe transportation way to drive your entire crew from the airport to any point in Seattle, Washington.
Can We Get A Free Quote For A Shuttle?
---
Absolutely, just give our reservation specialists a phone call. Tell them your trip date and for what kind of private event. They will walk you through the simple booking process and be able to provide you with a customized quote based on the information you gave them. We will save that info into our system, so you don't have to start all over when you call back. Just update anything that changed, and then your reservation is done when you leave your down payment.
Our charter bus Seattle, WA equals perfection